Happy birthday to Krosswerdz from Definition Radio. Congratulations for celebrating your 7th year running!
It started out of an Australian network in 1998 called "In Da Midst", which was formed to encourage Christians in the hip-hop scene. Then in 2006 the leaders felt the need for a monthly meeting, so the Sydney crew started Krosswerdz.
Since it's humble beginnings, the Krosswerdz community now has teams in various forms throughout Australia. Besides the head quarters in Sydney groups meet in Melbourne, Brisbane, Perth, Canberra, and in regional areas such as the Gold Coast, NSW's Central Coast and Wagga Wagga. The focus varies from place to place but the network allows a constant exchange of ideas and a valuable resource to the Hip-Hop community at large.

Celebrations!
The birthday party started off with the Sydney B'Boy League finals.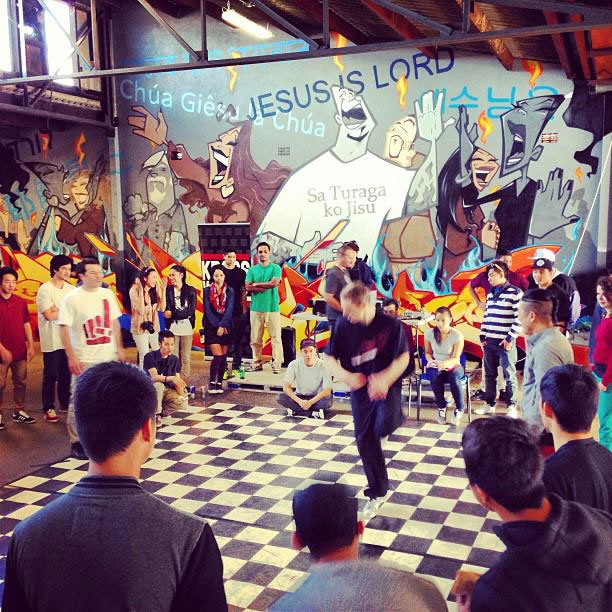 Then the Krosswerdz jam with Wizdm on the decks! Performances by BRB, Dying To Be Alive, 21monks, and TeOp. Bboy Willistr8 sharing his story and Mistery sharing the werd. Finishing with the open mic, complimentary food and of course birthday cake!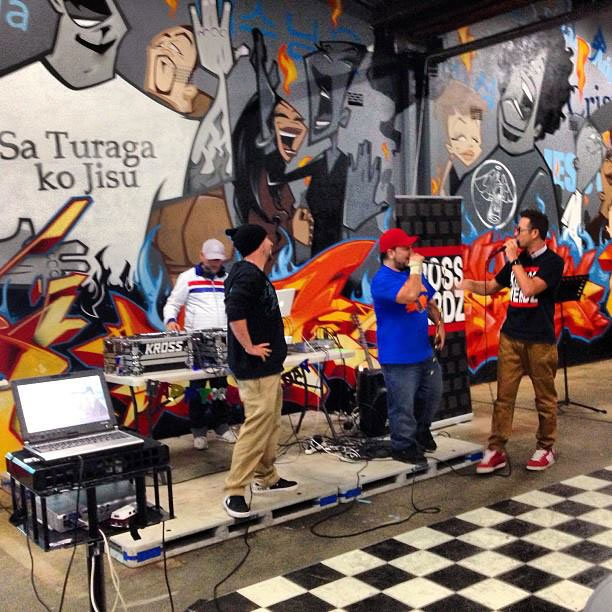 Sadly it was the last KWz for some. We echo these words the Krosswerdz facebook: "A great first 7 years for Krosswerdz, the next 7 will sadly be without our brother Rangi "Rangsta Boogie" Harris who went to a better place in the early hours of this morning. We're gonna miss him but we know he'll be representin' in heaven and we will see him again one day soon. It won't be the same without him."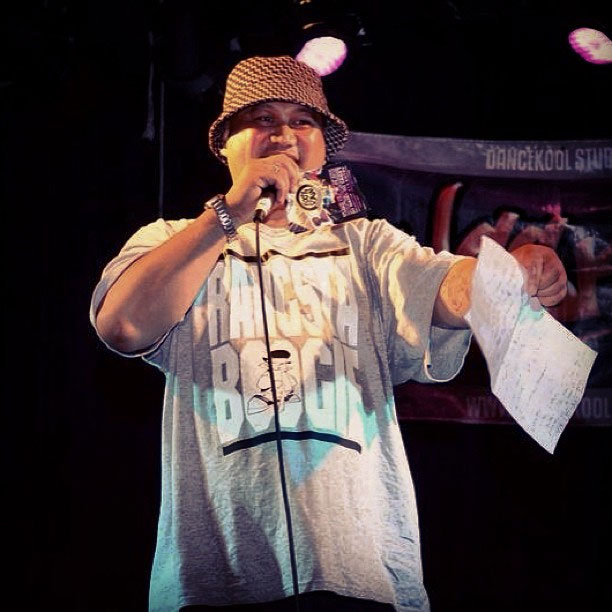 Group photo time for a big 7th birthday!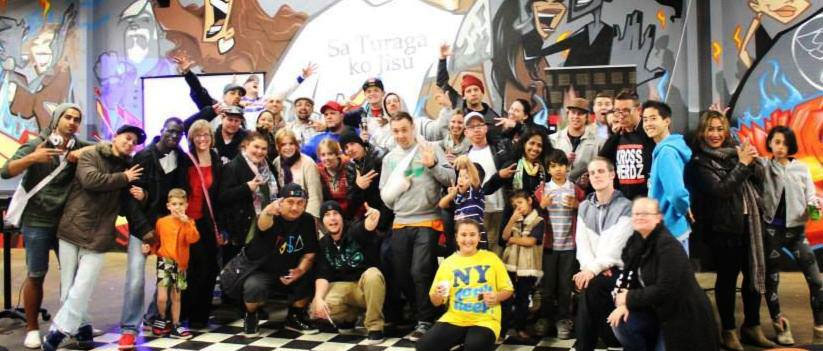 More photos and videos of the birthday party are on the Krosswerdz facebook.