Flavor Fest in the USA, starts THURSDAY Night 7th October at 7pm (Friday 8th 10pm AEDT) ... and the opening session (Thursday only) is FREE! Remix worship is doing a FIRE set and there will be a powerful interview with Ruslan interviewing Pastor Tommy and others about the impact of Flavor Fest the past 20 years. Plus there will be a Fashion Show with Performances from Angie Rose from NYC and more!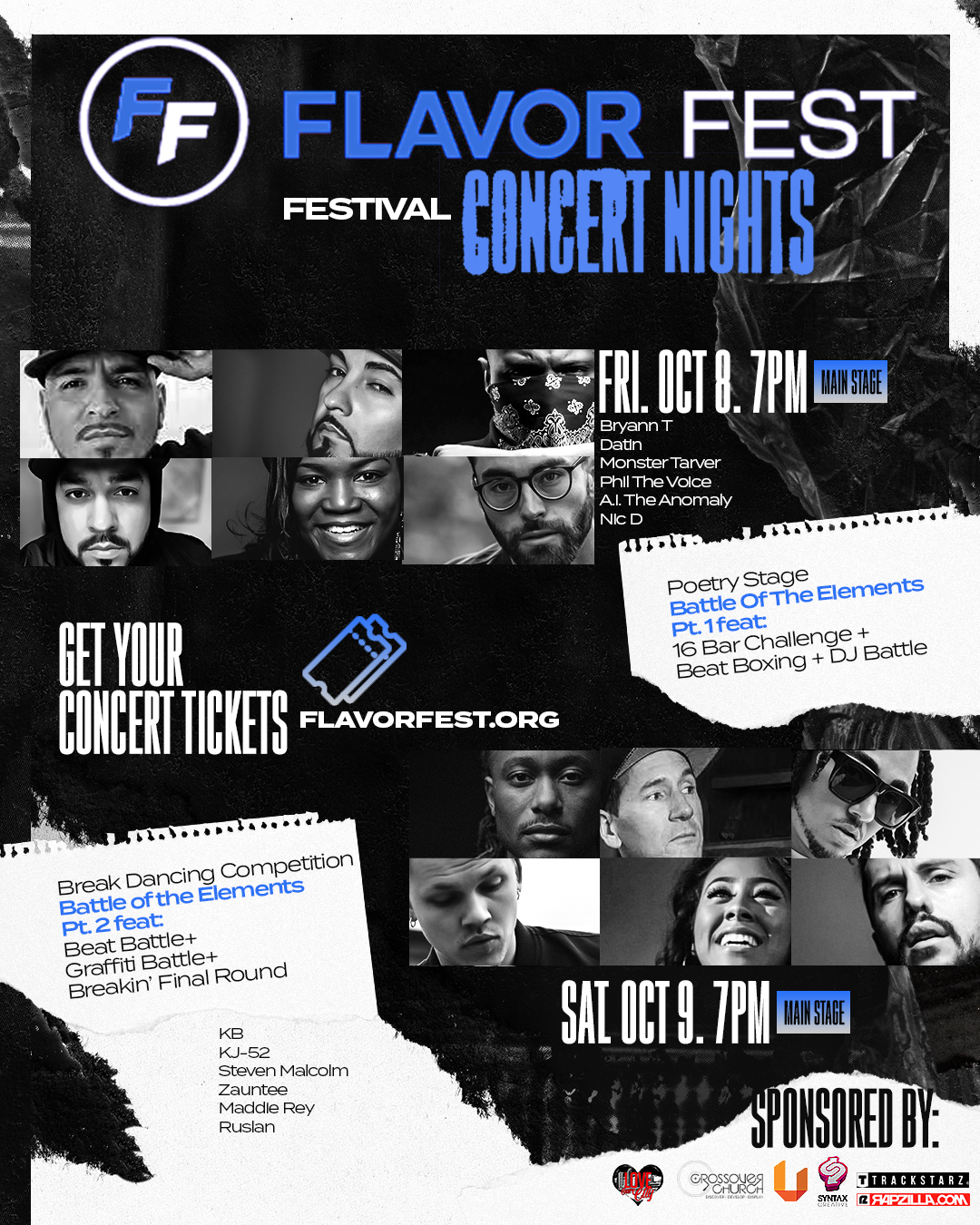 The Festival Concerts are Friday Night and Saturday Night at 7pm (Saturday and Sunday morning at 10am AEDT). You can check out the details of all the artists on the Flavorfest.org website. Plus each night they have the Battle of the Elements with a Beat Boxing Competition, 16 bar challenge, Graffiti Battle, DJ Battle, Beat Battle and a Break Dancing Battle - it's going to be 🔥
For all of us too far away to attend in-person, virtual tickets are available.