Lecrae's new album "Gravity" is released (Tuesday 4/9). It's got more of a pop sound than his free "Church Clothes" mixtape. Features from Big K.R.I.T., Tedashii, DJ Official, Mali Music, Trip Lee, J.R., Sho Baraka, PRo, Andy Mineo, Swoope and many more.

UPDATE (18/9/2012): Gravity has hit #3 on the Billboard 200 chart, selling 72,473 copies in its first week. Lecrae had never sold more than 27,000 of an album in a single week -- with 2010's "Rehab" (when it debuted at #17).

Here's a look at how the new album had been selling on iTunes the day after release (5/9).
#1 on the USA iTunes store!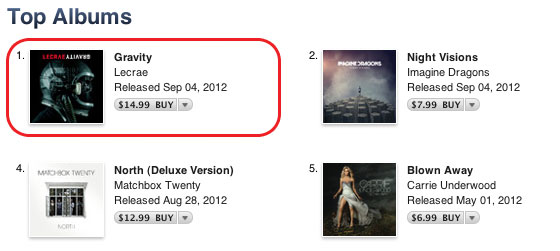 Australia's iTunes Store:
#23 in the Top Albums (just behind Hilltop Hoods ... hip-hop ftw!).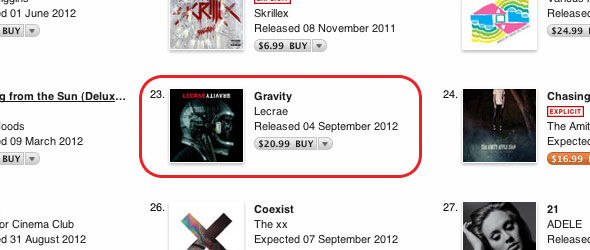 4th and 5th positions in Hip-Hop/Rap (fully winning over Nicki Minaj, as you should).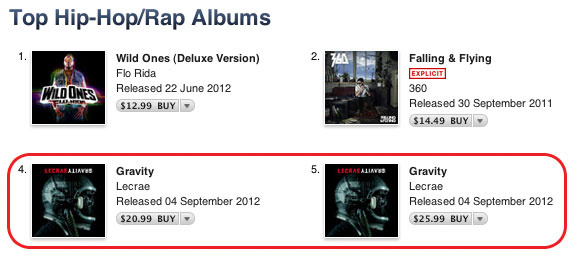 BTW... here's where to buy: iTunes, Koorong, Sphere of Hip Hop.