Some of the Krosswerdz Australia team are going to Malaysia in July to help run workshops and perform at Project Hip Hope, Passion, and local Krosswerdz happenings!

Project Hip Hope Vol.3
This is an annual Christian Hip Hop Event, Volume 3.
Besides dancing, you can learn DJing, Rap, Graffiti, Beatbox, Rhyming, Stage Presentation in the awesome workshops.
Unbelievable low price, only RM100 ($34) for ALL WORKSHOPS.
Awesome guest teachers from Sydney, Australia, Krosswerdz Australia, KL Beatnation, Urban Groove Street Dance Academy, Krosswerdz Malaysia
Running from the 9th-11th July. Followed by a night concert on the 11th.
More details are on their facebook event.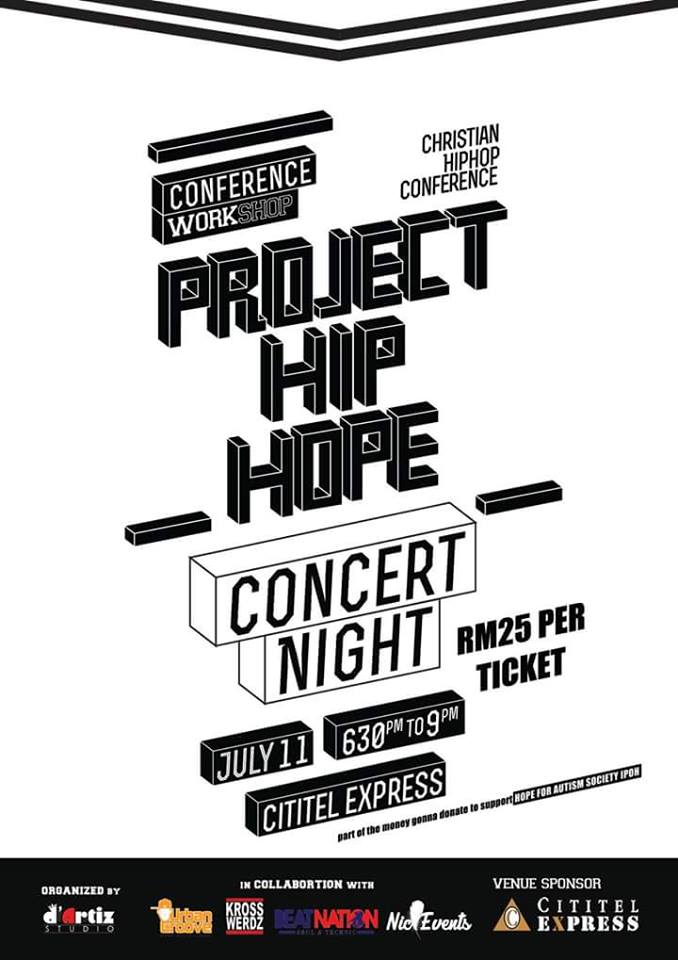 Passion 2015
Passion 2015 is a night with full of passion, a list of rappers, dancers, and other performers from Malaysia and Australia! Not only will they bring wonderful performances, they will also share their life's stories which will impact you and me with the passion to learn, to live, and to love!
一个充满火热的晚会,集合了来自澳洲及本地的饶舌歌手、舞者及其他表演嘉宾。他们将不只会为你我带来精彩表演,更是要借由他们的生命故事来震撼你我,带着火热去学习、去生活、去爱!

Passion 2015 Performers:
Australia - Mistery, BRB, Izzy, Tha Guard
USA - Ben Enoch
Malaysia - Yvonne, Lego Sam, A.RON, Double C, mcbgcw, LNG DanceClub, Le'vinia, HyperActive ...

When: 12 July 2015 7:30pm
Where: Sungai Long Golf & Country Club - Ballroom (1st Floor)
Free entry 免费入场
Passion is a English-Chinese Bilingual Christian event.
Check out their Facebook event!