Australian wide crew The Commission, had a great first day for their new single. "My Legacy" debuted at second place on the Australian iTunes Christian singles chart.
This was right below the cross-market hit "You Say" by Lauren Daigle, heard on Christian and mainsttream radio. The Commission also acheived the impresive feat that day of pushing down the charts "Raise a Banner" by Bethel Music and "Oceans" by Hillsong UNITED.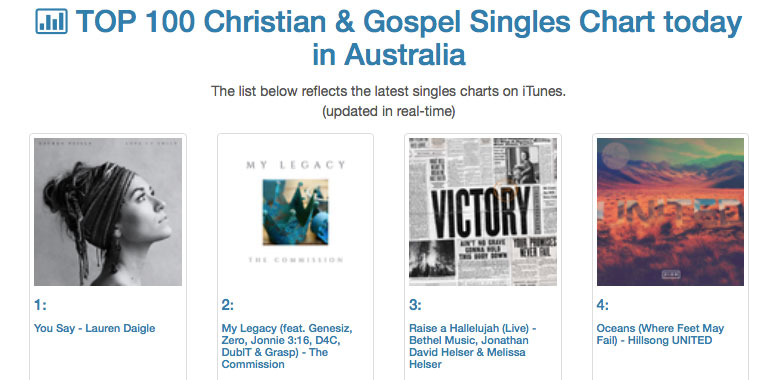 The Commission was founded 12 years ago in Sydney Australia and now consists of several artists all around the country who use their music to be a light in their communities.
The artists on "My Legacy" are Genesiz, Zero, Jonnie 3:16, D4C, DublT, and Grasp.
Listen to the song on Spotify and Apple Music.